Manchester City games with the most red cards in Premier League history
Manchester City games with the most red cards in the English Premier League? Which Manchester City games have had the most red cards? Here we look at the most aggressive Manchester City games of all time. Which Manchester City games saw the most players get sent off? Watch & Bet Here =>

Manchester City games with the most red cards in one game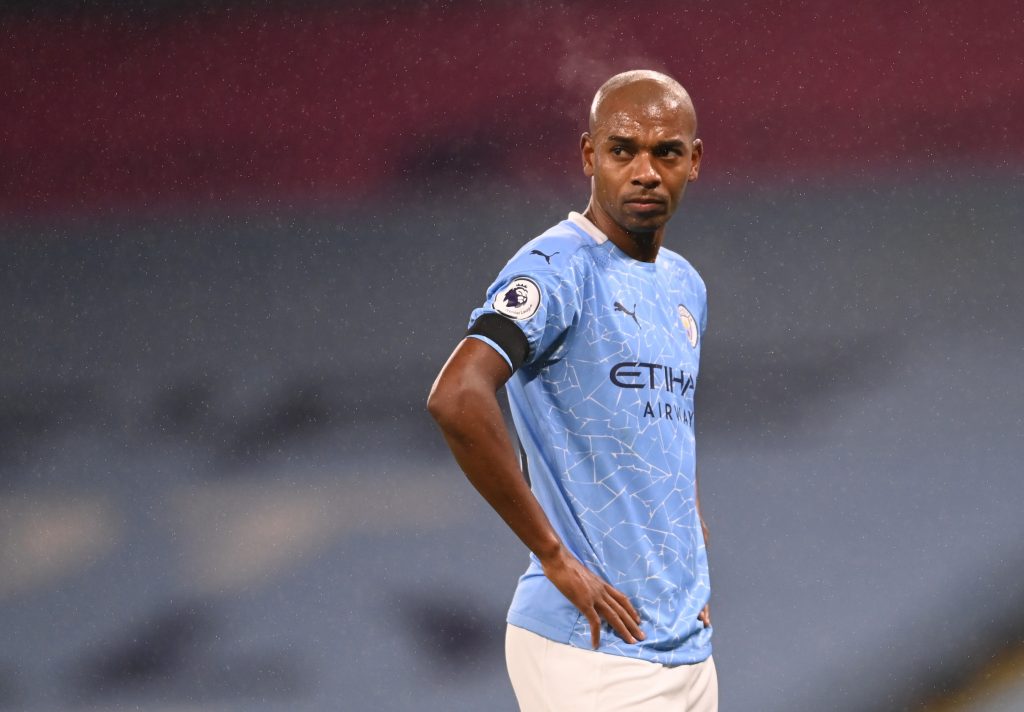 Premier League Manchester City Most red cards in a game (Overall)
| | | |
| --- | --- | --- |
| Red Cards | Man City vs Club | Date |
| 2 | Chelsea | 03-12-2016 |
| 2 | Queens Park Rangers | 15-10-1994 |
| 2 | Tottenham Hotspur | 09-11-2008 |
| 1 | Arsenal | 28-10-2000 |
| 1 | Newcastle United | 16-09-1995 |
| 1 | Bolton Wanderers | 30-03-1996 |
| 1 | Middlesbrough | 19-08-1992 |
| 1 | Middlesbrough | 23-11-2002 |
| 1 | Arsenal | 01-02-2004 |
| 1 | Everton | 26-12-2004 |
| 1 | Chelsea | 25-03-2006 |
| 1 | Bolton Wanderers | 23-12-2006 |
| 1 | Middlesbrough | 11-05-2008 |
| 1 | Wigan Athletic | 18-10-2009 |
| 1 | Bolton Wanderers | 04-12-2010 |
| 1 | Liverpool | 27-11-2011 |
| 1 | West Bromwich Albion | 20-10-2012 |
| 1 | Chelsea | 21-09-2014 |
| 1 | Burnley | 02-01-2017 |
| 1 | Aston Villa | 26-10-2019 |
| 1 | Queens Park Rangers | 26-08-1995 |
| 1 | West Ham United | 23-03-1996 |
| 1 | Everton | 15-03-1995 |
| 1 | Blackburn Rovers | 15-09-2002 |
| 1 | Bolton Wanderers | 18-10-2003 |
Manchester City games with the most red cards in Premier League history
1. Manchester City vs Chelsea: 2 Red Cards, 3 December 2016
First on our list of the Manchester City games with the most red cards was against Chelsea. Man City hosted the Blues on 3rd December 2016 which in a 1-3 win for Chelsea. The match took a turn for the worse for Manchester City as they had two players sent off the field with red cards. The two players were Fernandinho and Sergio Aguero.
The match was a fierce encounter with three Chelsea players seeing yellow too, along with two more Man City players with yellow cards.
Here are the team lineups that day: 
| | |
| --- | --- |
| Manchester City | Chelsea |
| Claudio Bravo | Thibaut Courtois |
| John Stones | Cesar Azpilicueta |
| Nicolas Otamendi | David Luiz |
| Aleksandar Kolarov | Gary Cahill |
| Ilkay Gundogan | Pedro Rodriguez |
| David Silva | Eden Hazard |
| Leroy Sane | Victor Moses |
| Kevin de Bruyne | N'Golo Kante |
| Jesus Navas | Fransesc Fabregas |
| Fernandinho | Marcos Alonso |
| Sergio Aguero | Diego Costa |
2. Queens Park Rangers Vs Manchester City: 2 Red Cards, 15 October, 1994
Manchester City went to Queens Park Rangers hoping for a win on the 15th October 1994. But two Manchester City players were sent off which harmed any chance of a win.
Although Manchester City eventually ended up winning against Queens Park Rangers by 1-2, Andy Dibble was sent off with a straight red card over a foul at the 72nd minute. Soon after, in the 79th minute, Richard Edghill earned a red after receiving a yellow previously with violent behavior.
As for Liverpool, David Bardsley earned a yellow card for unsporting behaviour.
3. Manchester City Vs Tottenham Hotspur: 2 Red Cards, 9 November 2008 – Manchester City games with the most red cards
Manchester City hosted Tottenham Hotspur at City of Manchester Stadium on 9 November 2008. Two Manchester City players earned sending offs in an immense match with their rivals.
Tottenham Hotspur ended up winning the game by 1-2, having 1 red card and 2 yellow cards themselves.
Richard Dunne saw straight red after a professional foul in the 83rd minute. Before that, Gelson Fernandes earned his marching orders after a second yellow in the 25th minute.
4. Arsenal Vs Manchester City: 1 Red Card, 28 October 2000
Manchester City were pitted against Arsenal for this fixture. However, the match couldn't have gone more wrong for the Cityzens.
Danny Tiatto first earned a yellow at the 30th minute and just 13 minutes later, he earned a second yellow, sending him off the pitch with a red on account of a foul.
No Arsenal player got carded in this fixture and the Gunners won by a massive margin of 5-nil.
Although Manchester City managed to turn things around a bit after that match, The Cityzens had a bad season. It seemed not all was right with Manchester City ever since this game.
5. Newcastle United Vs Manchester City: 1 Red Card, 16 September 1995 – Manchester City games with the most red cards
Seems as though Richard Edghill was famous for getting carded over violent behaviour. He had previously received a red card a year back in 1994 for the same reason and on 16 September 1995, history repeated himself as he saw himself getting a double yellow and was out of the game by the 25th minute.
Newcastle United did not receive any booking, but the same couldn't be said for Manchester City. In addition to one red card, Man City received 6 yellow cards – all for violent behaviour!
The squad of 1995 was definitely rather rough with discipline and unfortunately, they booked several cards.
6. Bolton Wanderers Vs Manchester City: 1 Red Cards, 30th March 1996
Bolten Wanderers hosted Manchester City on 30th March 1996 in a fierce match at Burnden Park. The Cityzens drew 1-1 with the Bolton Wanderers with one Manchester City player sent off. Nicky Summerbee was seen walking off the field with a double yellow at the 75th minute over unsporting behaviour. Man City additionally got two more yellow cards over violent behaviour. Talk about discipline issues!
As for Bolton Wanderers, they were also not without any bookings. Alan Thompson received a yellow card right at the start of the match – at the 0th minute – as did Simon Coleman, but no player got a red.
Manchester City 2022-23
Manchester City have been a whole different team this season in terms of discipline. As one can see, Man City definitely has a history of being ill-disciplined and have been sent off the pitch with reds over violent behaviour. We can see that the squad in the 1990s was rather rough around the edges and particularly one player – Richard Edghill – has had records of receiving reds over bad behaviour. However, now, the Cityzens are one of the better teams in terms of cards picked up – and definitely much more disciplined than their predecessors!

SEE ALSO: