Top Five most aggressive Manchester City players ever
The most aggressive Manchester City players ever? Most intimidating Manchester City players? Fearless Man City players? Tough Man City players? Here we are going to look at the Top five most aggressive Manchester City players ever! Players like Mario Balotelli and Micah Richards should come to mind when you think of aggressive Manchester City players. But which other Manchester City players were tough as nails?
Here we will look at the most aggressive Manchester City players ever. This will be done based on purely their character and their playing style- but we will use stats such as red cards, tackles made, aerial duels etc to support our argument. (stats from Statbunker)

Top 5 Manchester City most aggressive players
So here are the Top Five most aggressive Manchester City players ever
5. Fernandinho (2013-present)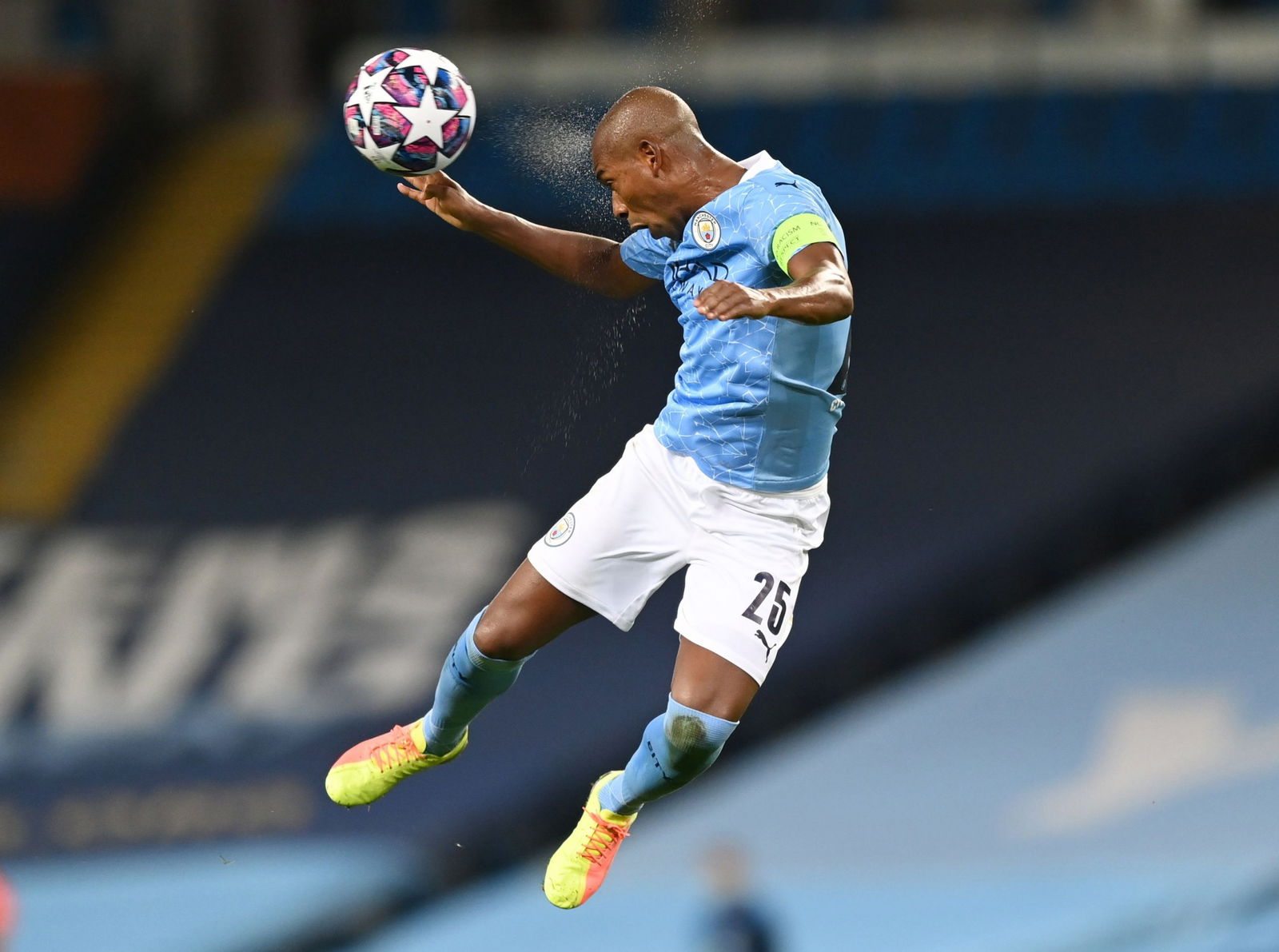 Branislav Ivanovich is one of the loyal Manchester City servants since 2013. Sometimes I think he didn't get the love and respect he deserved from fans. He is a traditional box-to-box midfielder who is well-known for his pace and ability to shoot from a long distance. At times in certain circumstances, Pep Guardiola even deployed him in the centre-back position.
He is also a fearless player. He is never afraid of 50/50 challenges in the air or on the ground. He just has that aggression about him that not many current Man City players have. The big Brazilian is an intimidating figure in the central midfield position. His career average of 1.25 aerial duels won per-game is testament to that.
Fernandinho has acquired 47 yellow cards and four red cards since 2013. This shows how aggressive he can get!
4. Micah Richards (2005-2015)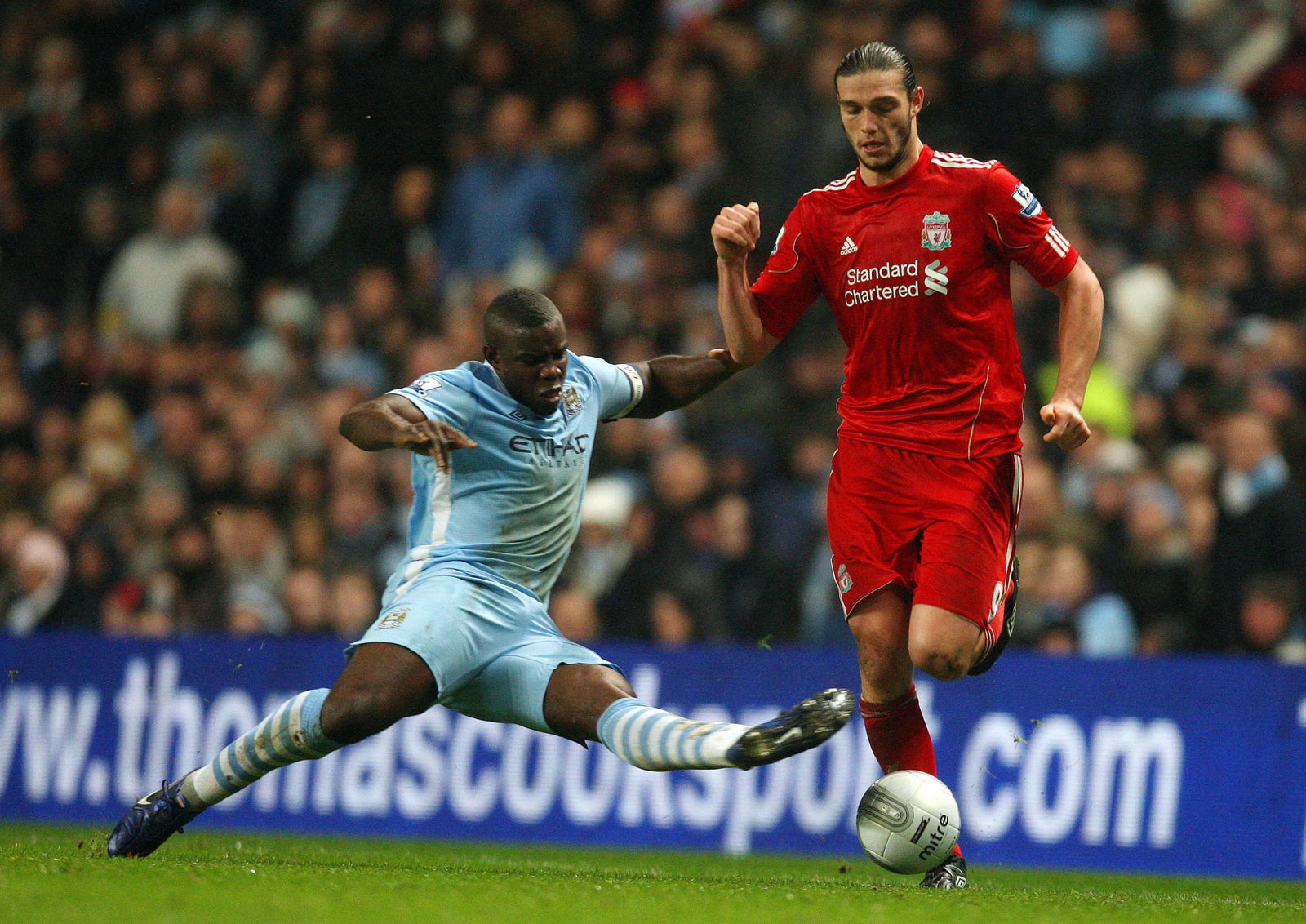 Micah Richards was never afraid of the physical aspect of the Premier League. His natural athleticism, speed, and strength made him a formidable foe for most strikers. Micah just had that aura about him that not many players had. He was a special type of player that Manchester City were lucky to have. Constantly winning games for Manchester City and never afraid of a physical battle, Ricahrds was surely one of the most aggressive Manchester City players ever.
From 2005 to 2015, Richards managed to get 20 yellow cards. The Englishman has also made an average of 2.25 aerial duels won per-game since 2005.
3. Richard Dunne (2000-2009)
Richard Dunne holds the Premier League record of being sent off eight times and also holds the Premier League record of scoring ten own goals.
The Irishman was always winning aerial battles with strikers and would often bully opposition strikers out of the game. Through his physical nature, his defensive intelligence and positioning he was always stopping the opposition from playing their way. He became the first City player to win City's Player of the Year Award four times.
Additionally, Dunne was never afraid to put his own body on the line to block a hard-driven shot at goal. Richard Dunne was never afraid of anything on the pitch including opposition players.
In fact, since 2000, Dunne's career average of 2.3 aerial duels won per-game shows he wasn't afraid of getting his head to the ball no matter what.
Dunne has also accumulated 39 yellow cards and five red cards since the year 2000.
2. Mario Balotelli (2010-2013)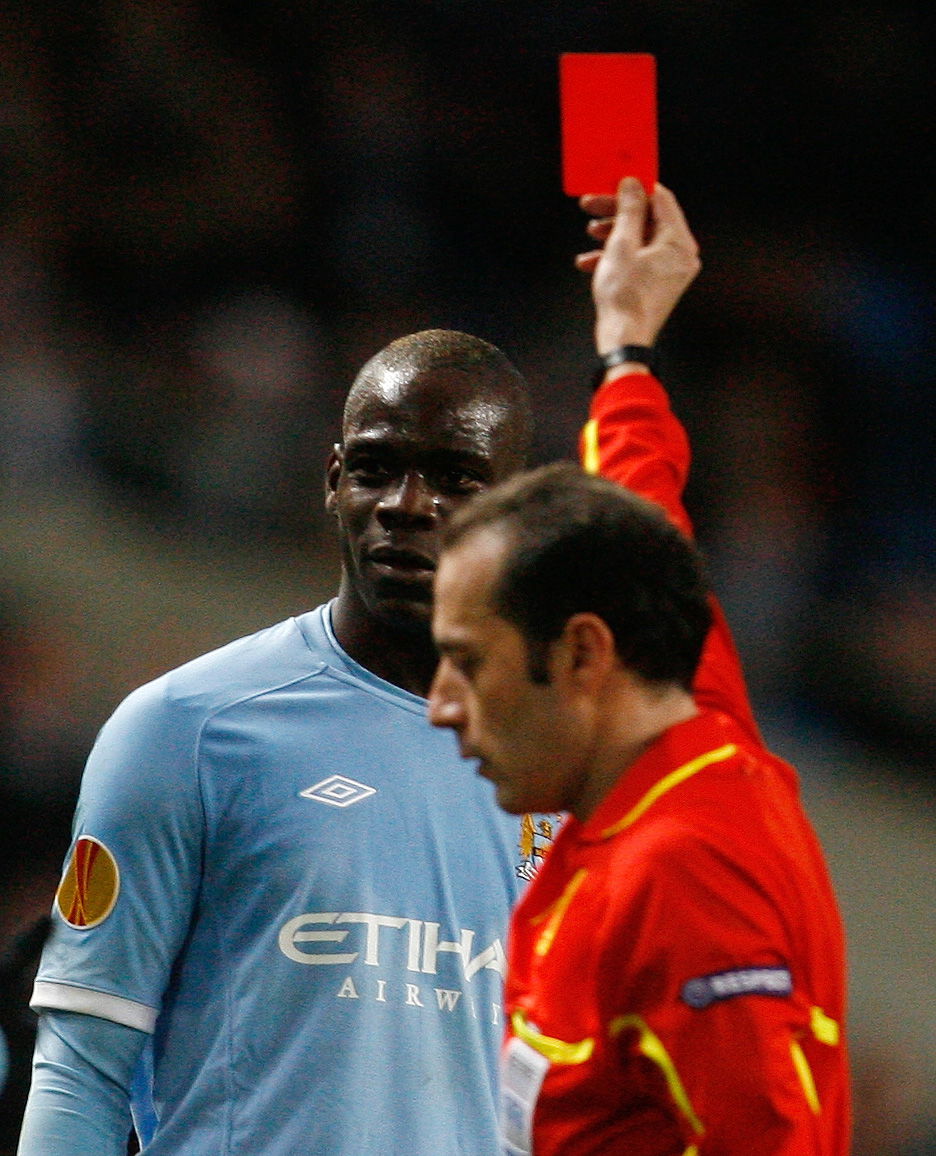 Mario Balotelli has to be one of the most aggressive Manchester City players ever right? Balotelli was one of those players that everybody hated worldwide. Balotelli would haunt opposition defences with his physique and strength. Additionally, Balotelli was never afraid of a fight and would go toe-to-toe with anybody that had the audacity to upset him.
Balotelli was just a constant presence up front for Manchester City that we have missed ever since. His mere presence put defenders off which allowed other players like Sergio Aguero to flourish. Balotelli gave Manchester City space by occupying two or three defenders on his own.
He is often deployed as the main striker, he sometimes even plays as a winger or a second striker due to his versatile nature. Despite his talents, he was majorly criticised by managers, teammates and media for his immature attitude and inconsistency on the pitch.
Balotelli has accrued 14 yellow cards and three red cards in three years as a City player.
1. Vincent Kompany (2008-2019) – Most aggressive Manchester City player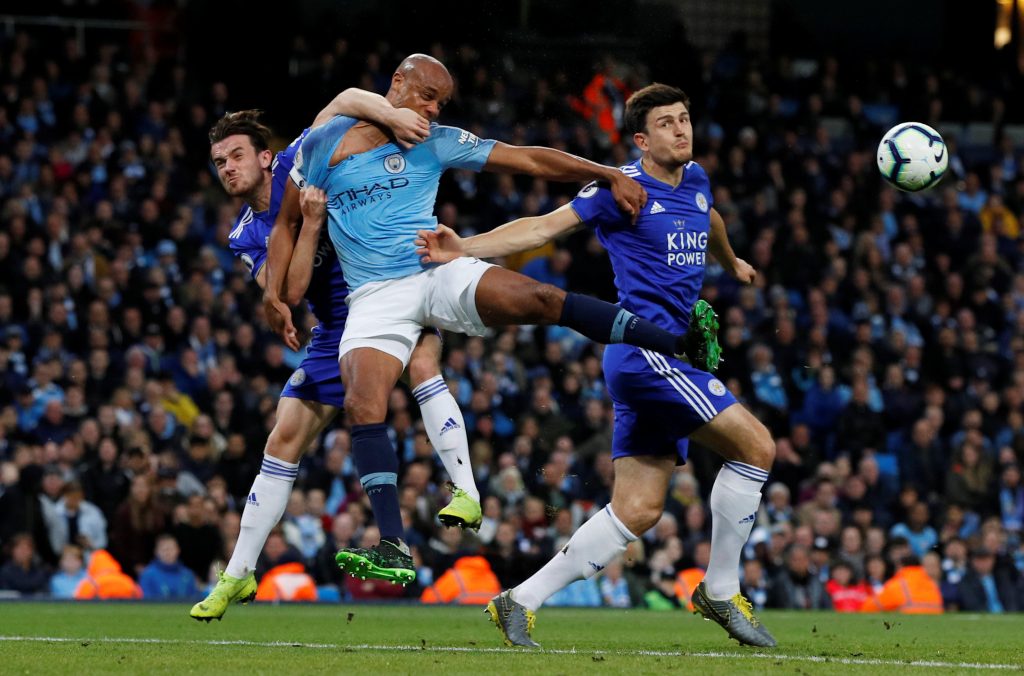 Kompany is considered as one of the best defenders in world football. He was an adaptable defender who primarily wanted to play at centre back but could also fulfil the role of playing as a defensive midfielder depending on his team's needs.
From 2008 to 2019, Harris played a record 360 times for Manchester City and scored 20 goals. He is on the list of the Manchester City players with the most appearances.
Kompany was known for his rough tackling and had a reputation as one of the most aggressive defenders ever with good technique and distribution. So that's why Kompany is number one on our most aggressive Manchester City players ever list.
The Belgian defender racked up 59 yellow cards and three red cards in his decade-long career with Manchester City.
Current team players
The introduction of Pep Guardiola has seen Manchester City change their style from a hard-tackling defensive unit to a smooth attacking machine. This has seen Manchester City become an extremely well-disciplined side under Pep. Fernandinho is the highest booked player so far with only 8 yellow cards last season.
See also…